Hi hi hi hi hi hi hi hi hi hi!


It's AUGUST 18 and that means it's MOM'S BIRTHDAY!  YAAAAAAY!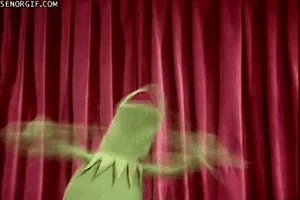 So here are some great mom stories!
 When she was a kid, she played the ACCORDION!  Heehee!
 Her dad (my GRAMPS) was maybe part of an ORGANIZED CRIME FAMILY IN CLEVELAND!  When she was a teenager, she may or may not have gotten all sorts of STOLEN STUFF!  This is why my mom loves watching gangster movies and The Sopranos!  It reminds her of her formative years!
She was a FRENCH TEACHER when she and my pops lived in New Hampshire.  He was in the military and she needed a job – so she taught French to New Hampshire kids!  I think this is real-real-real cute!
This is fun – she and I went to London on vacation back in 2012.  A mom & me trip!  She was only in the UK for about 10 minutes and immediately started talking in a British accent!  She was like "I'm trying to fit in, guvnah! Pip pip!"  Hahaha!
 We went to see The Little Hours a few weeks ago and she told my friend Cameron that she has a crush on JOHN C. REILLY!?!?!?!
When my sister and I were little, on any given Sunday afternoon, my mom would go take a nap on her bed.  My sister and I would climb up with her, wake her up and talk and laugh and hang out with her for like a half hour and those are some of my most favorite ever memories.  And now I'm starting to cry a little thinking about it.
ANYWAY!  She's a tough bird with a big heart and I love her lots and lots.  For her birthday, I asked her to come over and help me with a bake, which she hasn't done before as part of this dumb blog!  So she came over last night and we tackled a recipe from the Mindy Segal Cookie Love book.
About this recipe – it's the cinnamon/mixed-nut-brickle rugelach recipe.  It takes fucking forever and has like 7,000 components.  I actually started the night before with the rugelach dough and the caramel sauce.  Then last night, Mom and I made the brickle and put the whole mess together.  If you get the book and think this is for you, clear your whole fucking week.
Here's a link to the cookbook – go buy it and make these shits for yourself, bro!  LINK!
NOTE 1 – Earlier this week, I was thinking about a different bake that would've expressed my strong hate-feelings for Donald Trump, but I'd already made plans to bake with ol' Mom and didn't want to distract from that plan.  So – that other bake is now indefinitely shelved….  SORRY, Y'ALL!
NOTE 2: here's one of my favorite ever pictures of Mom and me (and Rita).