Y'all!
Hi!
First things first – I just took a selfie and did so many filters on it and now I look like this:

Mayor of BEEFTOWN! Woof!!!
Christmas is right around the corner and I've got so many fresh & hot ideas hanging out in my brains!
Now then, Christmas = reindeers and elves and candy canes and all that junk. But what about KRAMPUS???? KRAMPUS, the Christmas demon???? Oh he will eat your faces off if you're naughty, that's for dang sure! Anyway – Krampus, I think you're rad and I'm celebrating YOU! In rice krispie form!!!!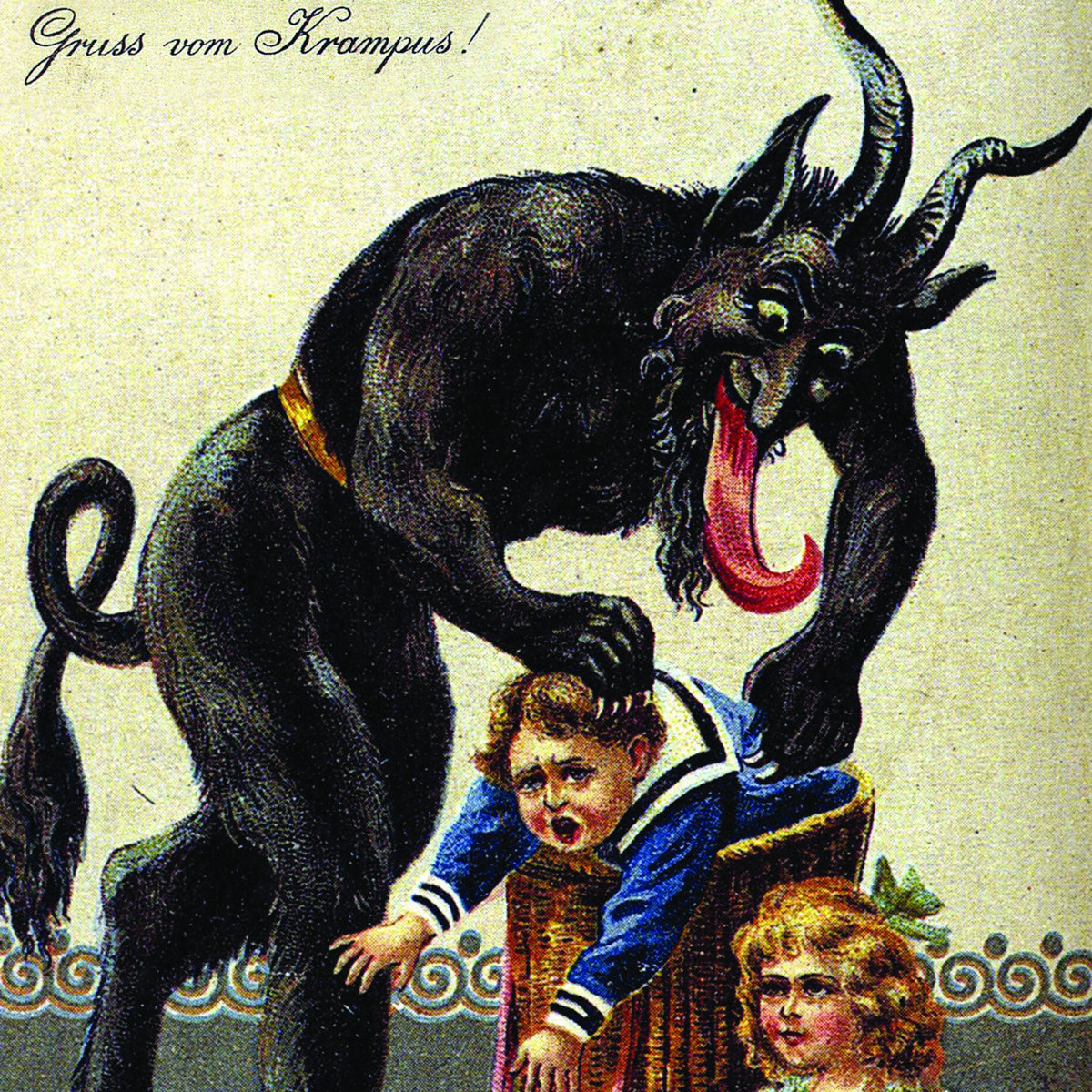 AND! I'm also celebrating you with a new Hallmark Christmas movie idea. The movie is called Krampus Finds Love. It stars Kimmy Gibler as a single mom / bakery owner who falls in love with KRAMPUS! Per my friend Kathleen, Gibler's bakery is tanking hard but she needs to fill her Christmas catering orders, so she goes out on a limb and hires Krampus as her delivery boy. He desperately wants to eat her children, but is too busy making the deliveries and falling in love with Gibler! The bakery is saved, the children remain uneaten and Krampus and Gibler have a Christmas wedding! Krampus is played by the older Jonas brother who's really unattractive!
Now here's the skinny, team. Krispie Krampuses are shaped Rice Krispie treats with a thin layer of peanut butter frosting blopped on top. Then, shove two pretzel stick horns into the top of his head and decorate his wicked, wicked face with red m&ms and white jimmies and black whatever. You're gonna be the hit of the office cookie exchange with these fugly shitfaces! Happy Holidays!!!!